Sam Echols
Partner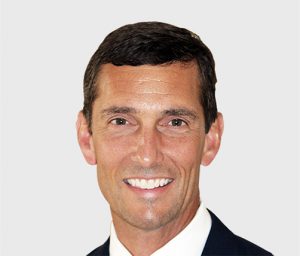 Sam Echols, P.T., OCS Sam joined Advance Rehabilitation Management Group in 1998, and is presently responsible for clinical excellence initiative with our clients practices, maximizing the quality of our client's outcomes and coordinating clinical based marketing efforts for ARMG clients. Mr. Echols graduated from the Medical College of Georgia in 1995 with a bachelor's degree in physical therapy. After graduation, he worked extensively in outpatient orthopedics and sports medicine. He also has a board certification in Orthopedic Physical Therapy. Mr. Echols is a member of the American Physical Therapy Association (APTA), the Orthopedic and Sports section of APTA, and the Physical Therapy Association of Georgia (PTAG).
With advanced training in manual therapy and orthopedics, he was over clinical competency for the licensed staff at Advance Rehabilitation, a regional therapy company he helped to found. Mr. Echols also has an educational background where he taught and facilitated monthly clinical forums and CEU courses. He served as the physical therapist for Berry College for 12 years.
Presently, he is responsible for clinical excellence and documentation/compliance in the outpatient division of Advance Rehabilitation Management Group. He also has a role in operations and staffing for a portion of home health companies under the management division.
Mr. Echols is on the Open Door Home and Cumberland Wilderness Boards as well as the Race Committee for the Local Chapter of the Arthritis Foundation and Committee for Destination Graduation for Every Child. He is married with two children, Britton and Molly, and enjoys his involvement with church, family, fishing, and hunting.